oo
anti-vaxers are not,
All you anti vaxxers are so cool,
you rebels WITH a cause.
If that headline above sounds
at least a little bit familiar at this
point, it is indeed because you've seen
variations on it multiple times in the last few
\months. In our current phase of the COVID-19
pandemic, in what has increasingly been described
as the "pandemic of the unvaccinated,"
the virus continues to run roughshod over many U.S.
communities, but especially those in which the rate of
vaccination is far below national averages. Thanks to the
ability of the vaccines to vastly reduce risk of serious illness,
even in the case of breakthrough infections, nearly all of the
country's COVID-related deaths are now among those who
are unvaccinated. Nothing has illustrated this point with
more grim irony; the rash of deaths among high-profile
anti-vaccine and anti-mask advocates, the last month.
In recent weeks, at least 7 different anti-vaccine and
anti-mask conservative activists ultimately died
in hospital settings from COVID-19 and its complications.
The men were radio hosts Bob Enyart, Phil Valentine,
Marc Bernier and Dick Farrel, with former CIA officer/conspiracy theorist Robert David Steele,
South Carolina GOP leader Pressley Stutts, and
anti-vaccine activist Caleb Wallace. All had used
their platforms to push various bits of information
about the virus, masks and the vaccines, all were
ultimately brought low by the very virus they refused
to take seriously; several recanted their anti-vaccine
stances in particular before passing away, by then it
was too late. Florida radio dj Dick Farrel, real name
Farrel Austin Levitt, passed away from COVID-19 in
early August at the age of 65, according to his fiancée.
In the months before contracting the virus, he repeatedly r
eferred to the vaccines as a hoax, calling Dr. Anthony Fauci
"a power-tripping lying freak." Writing on Facebook in July,
shortly before contracting the virus, he questioned the fol-
lowing: "Why take a vax promoted by people who lied 2u all
along about masks, where the virus came from and the death
toll?" Roughly a month later, Farrel was dead, after reportedly
encouraging friends, family to get the vaccine; he languished in
the hospital. According to a friend of Farrel's, the radio host also
said he wished he had received the vaccine himself. The story is
quite similar with Nashville, Tennessee conservative radio host
Phil Valentine, an anti-vaccine advocate who died of COVID-19
in mid-August after a month of being ill. Prior to contracting the
virus, he insisted on air that his chances of death from the virus
were "way less than one percent." During his illness, his station,
99.7 WTN, clarified that Valentine had changed his position and
"regrets not being more vehemently 'pro-vaccine,' and looks forward to being able to more vigorously advocate that position as soon as he is back on the air, which we all hope will be soon."
Valentine, unfortunately, would not have that chance. His brother,
Mark Valentine, put out the following statement after the radio
host's death, urging people to forget the political attachment
that has grown up around what should be a simple matter of
public health."Take politics out of it," said Mark Valentine to
WBUR.
"It's time for us to get together and fight this thing collectively. Just put all the conspiracies and microchips and all that business aside and go be vaccinated don't put your family through what his wife and the rest of us are going through."
Even younger anti-vaccine advocates have died as result of contracting
the virus in A recent week, such as 30-year-old Caleb Wallace, a
father of three who was known for organizing anti-mask and anti-
vaccine
" Freedom Rallies?" call them what they are: wanna die parties "
After contracting the virus in late July, Wallace initially refused
to be tested for COVID, and instead turned to a sampler of home
remedies that conspiracy-driven far-right online communities
have hailed as coronavirus cure-alls;
'cording to Wallace's wife,
these treatments reportedly included high doses of Vitamin C,
zinc, aspirin and Ivermectin, the anti-parasitic drug for farm
livestock currently being touted as a miracle anti-COVID drug
in right-wing circles. And Ivermectin has indeed been used in
some scenarios for treating human patients, it has not been
FDA-approved for the treatment of COVID in humans…'
https://wordpress.com/post/davidb5o.wordpress.com?site=5956

FaceBooks-'sTeensagainstDrunkdrivers/1300097307oo7
FaceBook's-Bikersagainstdrunkdriversbillywyattotheroad
notFBs-MothersAgainstDrunkDrivingGoogle, what you do

Jesus
August 13 – Perfection https://youtu.be/o9gK2fOq4MY?t=7
O Jesus
Jesus for President
LOVE

God. NOW FOR SOMETHING NOT ALL THAT COMPLETELY DIFFERENT

A sprightly a
collection of hundreds of famous
Jesus Christ's guides
Yaweh
The Holy Spirit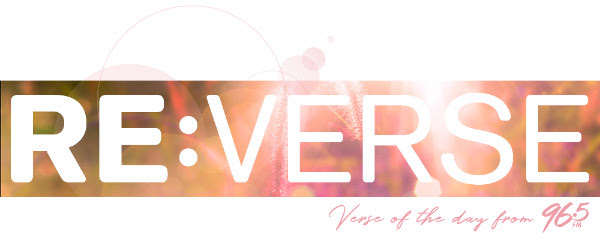 VERSE OF THE DAY: "May the God of hope fill you with all joy and peace as you trust in Him, so that you may overflow with hope by the power of the Holy Spirit." (NIV)Romans 15:13
Jose San Martin


Sun, Aug 22, 2021

Wouldn't you love to stop worrying?
Could you use a strong shelter from
life's harsh elememys? God
offers you just that
the possibility
worry-free life?
He created a dome
for your heart, "His peace
will guard your hearts and minds
as you live in Christ Jesus" Philippians 4:7

Daily Lesson
When you awake tomorrow it will be
time to begin anew. That which you
did yesterday is in the past. If things
did not go right, time to correct them;
If God was good to you it is time to
pay it forward.
If you had a bad day
it is time to put it in the past.
Today is another chance to go and say
thank You Lord All you have given
Me and mine.

hisgentletouch

@

davidb5o
THINK IT DOESN'T IMPACT YOU?
THINK AGAIN.
More likely, it just hasn't impacted you – yet.
AMERICANS SPEND MORE TIME
ON THE ROAD THAN NEARLY
ANYWHERE ELSE.
David Buckle required a head-injury,
a death of most of my ability.my personal sin
involved a girl, not a woman or lady; you think theact
of "making love" outside of a commitment to one another very
spiritually, disregard the commandment at your so significant sin.
WE need to follow the commandments, not suggestion. having itour way
deserves wrath. you might pass off my warning, but onlyat your peril. just as the
covid-18 sufferers in their final stages tellhealthy folks to avoid their own faulty behavior.
this is all so verysimple. now some think an orgasm is so worthy. a fleeting joy that serves
such blows to one's soul-covering in eventual behavior. youwill believe, or not. sex is a
great thing. but as long as you wish foryourself being in control of 'your' life. took
breaking my entire lifefor me to accept His will took my playing Him in
strictpunishment.There is so much awaiting your soul. If it's His
will for me to die inthis day or month it must be in the plan.
who am i to fault that one?look, you've been briefed. live
as you wish, we're all going to die, foolish to speeded
the process. peace brother and sister.

On Mon, Aug 9, 2021 at 5:29 pm David Buckle wrote:
fIRSTLY, thank you for responding!
It's rare event people even my for my siblings to respond, unless 'm in need or… serious… Love GOOD LUCK with the etsy shop!

Mon, Aug 9, 2021
at 9:34 am
700+ ThreeCrows Metalworks <threecrowsmetalworks@gmail.com> w
Hi David,You didn't say you would come by so no worries! I haven't started
on your spiral yet. I'll let you know when I do.Take care,
Diane
On Sun, Aug 8, 2021
at 5:42 pm David Buckle
:.)
https://www.youtube.com/channel/UCVW-2rLA1wXXr32fmeF3bHg